The following article explains how to locate the date code on BLACK + DECKER hand vacuums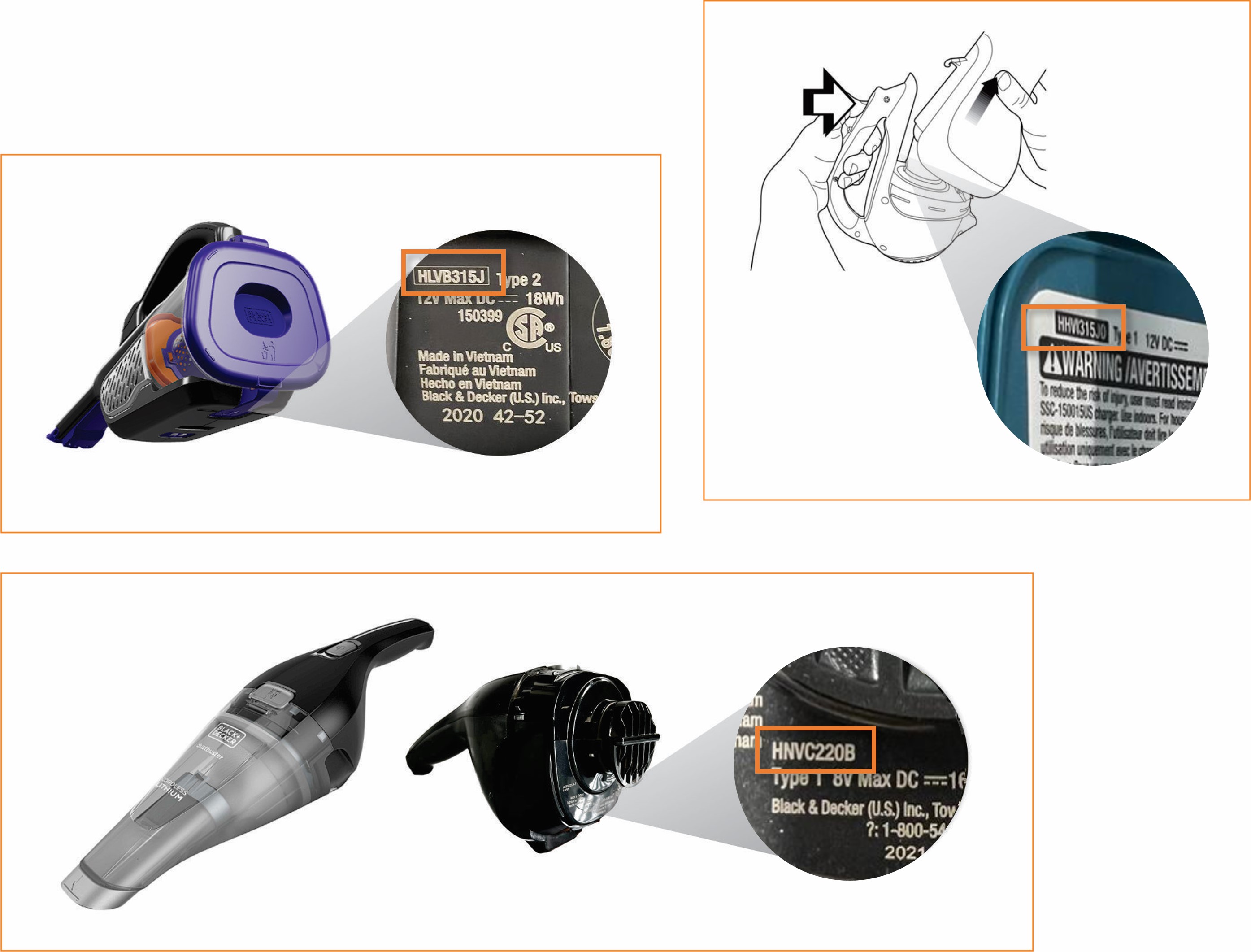 The location of the alphanumeric model number can vary from one unit to another. You can find it printed on the label that contains the warning and safety instructions attached to the plastic housing.
Other units can have it at the bottom, on top, or inside the unit by removing the bowl from the hand vacuum.