In this article, you'll be learning about cordless drill basics: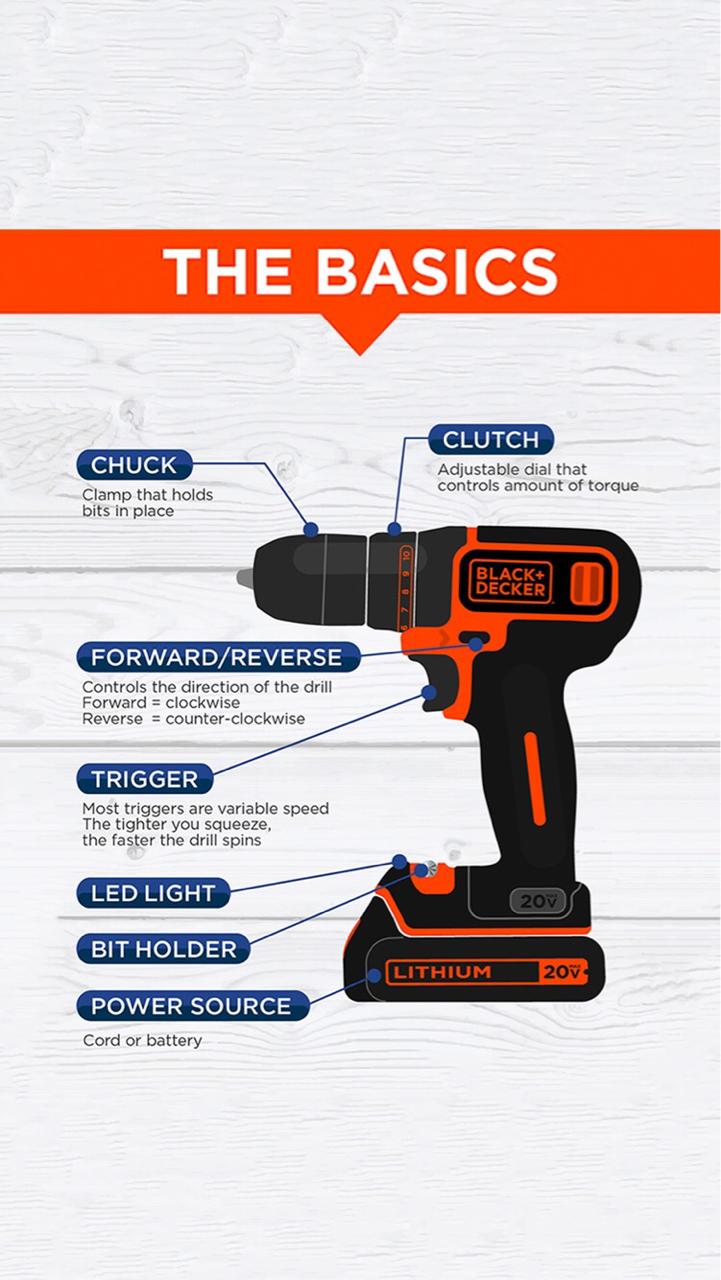 Chuck: This is the adjustable part of the drill that holds the drill bit.
Picture a hand with the fingers open wide, then closing to grab something. That's what the chuck does. It grabs the bit, holds it in place and lets it rotate.
Some chucks require a special key to change drill bits. Most don't need any extra tools to swap bits, as you can twist them open by hand.
Clutch or torque selector: This selector adjusts to increase or decrease the drill's speed.
Go with higher speeds for drilling.
Stick with lower speeds for driving a screw.
Trigger: You squeeze this piece to operate the drill. It's a standard trigger that you pull with your finger. When you release the trigger, the drill bit stops rotating.
Battery: This is the power source for your drill.
Bit holder on a drill: Spot to storage the bit.