At Black and Decker we take great pride in the quality of all of our consumer products, and with our professional tool division of DEWALT launching brushless power tools to lead the way, B&D has now begun the use of brushless technology with the LST540 String Trimmer and you can expect more as we move into the future.
A brushed motor uses brushes and a commutator to supply electricity to the magnetic coils of the armature. This can create friction, heat, and loss of energy at the point of contact.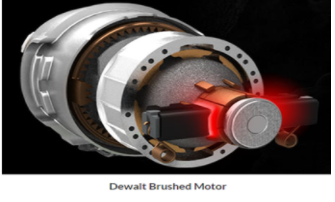 With a brushless motor however, we do away with the commutator and brushes and thus, the friction generated on a more common motor. This design allows for a more efficient, cooler motor and less wear and tear.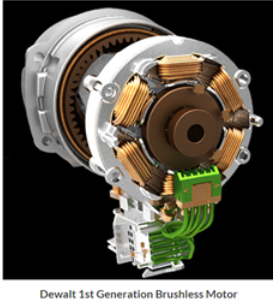 So the more noticeable benefits of the brushless design will be:
Less maintenance (no brushes that need to be replaced)
Longer motor life (due to cooler operation)
More Power
Longer Runtime from the same battery