Examples of vacuums are CHV1410L and BDH2000L.
There is no formula conversion from Air Watts to CFM. These metrics use different tests to calculate and require special equipment to do so. We use air watts because they give the best-balanced assessment of airflow vs suction when talking about hand vacuums specifically.
To further help explain, Air Watts, are a function of pressure and flow rate (CFM x PA = AW). See below.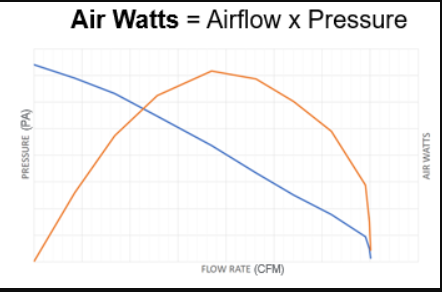 We need the pressure metrics to be able to convert CFM to air watts. Below are our measured air watts of the 2 SKUs you mentioned.
CHV1410L = 20 Air Watts
BDH2000L = 24 Air Watts